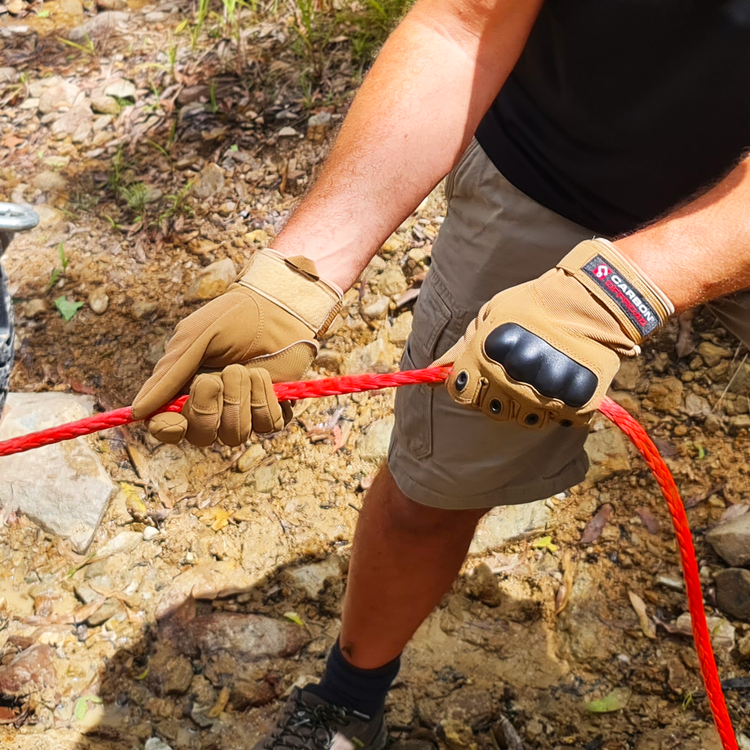 Winch Ropes
When you are off-roading, taking all safety precautions is of utmost importance. Off-roading winches can be quite risky unless you use them properly and with the right steps. Winching can easily go wrong. This is why you also need to have the right winch rope on hand.
A lot of off-roading enthusiasts and experts have written about winching safety. This includes the use of warn winch rope, synthetic winch rope, and coloured ropes for your safety and better effectiveness.
When a winch is under load, many things can go right or wrong. With the top synthetic winch rope Australia has to offer, off-roading adventurers can be sure of using their equipment properly.
Carbon Offroad has the right winching equipment for you
At the end of the day, you want to go home after an off-roading journey with all body parts intact. To make sure you have the right items for a safe yet enjoyable adventure, here is what Carbon Offroad provides to all offroading enthusiasts:
Beastline winch rope dog lead kit with stainless hardware
Monkey fist coloured rope sheath
Gear cube storage and recovery bag
Double-braided synthetic black winch rope
Low mount winch rope kits
Synthetic black winch rope replacement
Replacement synthetic rope kit
Synthetic rope splice with thimble
Winch stainless rope thimble to suit 10-12mm synthetic rope
Factor 55 strap wraps inc 2 wraps
When you go for Carbon Offroad, you can be sure of getting high-performance fibre ropes for your off-road winches. These are also suitable for daily use on regular roads.
No matter what kind of equipment or rope you get, we can guarantee that our fiber ropes are not prone to soiling or corrosion due to grease. Anyone can handle them pretty quickly and easily. We also like to work with flexible designs and provide a wide variety of colours.
Why Choose Carbon Offroad for Your Off-roading Needs?
With our company, you will be getting the best winch rope Australia has available. Whether you like to go off-roading just for the fun of it or are into competitive driving, strong and high-quality ropes are a must-have. We also know just what off-roaders require. Our valued customers can be sure of getting superstring yet lightweight ropes. These will also have high breaking forces, sometimes even more than that of steel wire ropes in similar diameters.
Still have questions about winch ropes or their handling? Call us up and talk it out or order your preferred ones directly!