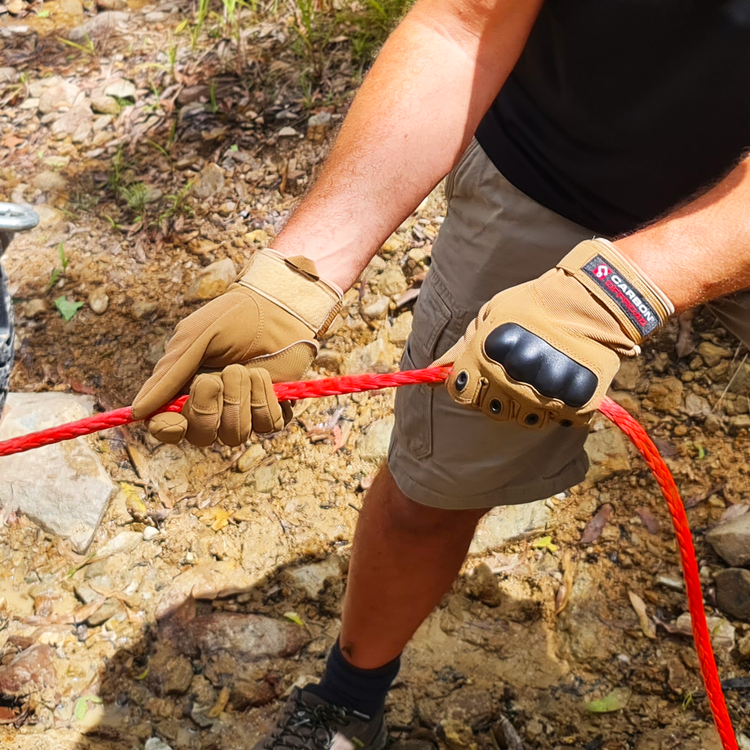 Hooks & Accessories
If you are an enthusiastic off-roader, you know that there are high chances of getting stuck in some awkward places. Sand dunes can have you lying sideways beside your vehicle while quicksand or mud could half-bury your car without warning. 
Instances like these can be uncomfortable at best and life-threatening at worst. At Carbon Offroad, we never want you to give up on any aspect of off-roading! That is why we offer the best recovery gear to our valued customers. 
When you are stuck in any way, recovery hooks are one of the first pieces of gear you need. Whether these are tow hooks, 4wd recovery hooks, or winch hooks, Carbon Offroad has them all!
We have the right hooks for your off-roading vehicle
When you have an off-road vehicle, it is irresistible to take it out for an adventure every now and then! After all, that is why you bought it in the first place, right? However, we are concerned about your safety and ability to get out of those inevitable scrapes. 
Our recovery hooks and other recovery gear accessories will make sure that your vehicle lives up to that off-road prowess. These hooks will enhance the utility of your vehicle and help you experience that thrill without risking too much. 
Likely, your vehicle is not used to hauling and trailing wavy items. This is why you need some recovery hooks 4wd as soon as possible. Our tow hooks are fortunately compatible with a wide range of vehicles. 
We have our range of Carbon offroad winch hooks and also stock Factor 55 links and hooks for a premium winch hook option.
The Carbon Offroad inventory will never disappoint you 
Our updated and vast inventory is full of all kinds of recovery gear for offroading purposes. Whether you need a recovery hook, recovery strap, or a front tow hook, we have it in stock!
In the unlikely event that we do not carry the item you require, get in touch and speak to our trained staff. We will do our level best to get what you need for the best off-roading experience.
Why grab those hooks and accessories from Carbon Offroad? 
When you look towards Carbon Offroad for your off-roading gear, you will not have to look elsewhere. We have a wide selection of parts and accessories, all of which are suitable for making your ride safer without any compromise on the thrill. 
You can also talk to us about customising parts to suit your vehicle. Our experts are ready to discuss any aspect of your vehicle and let you know how to make it better. Call us up and let us talk about off-roading today!