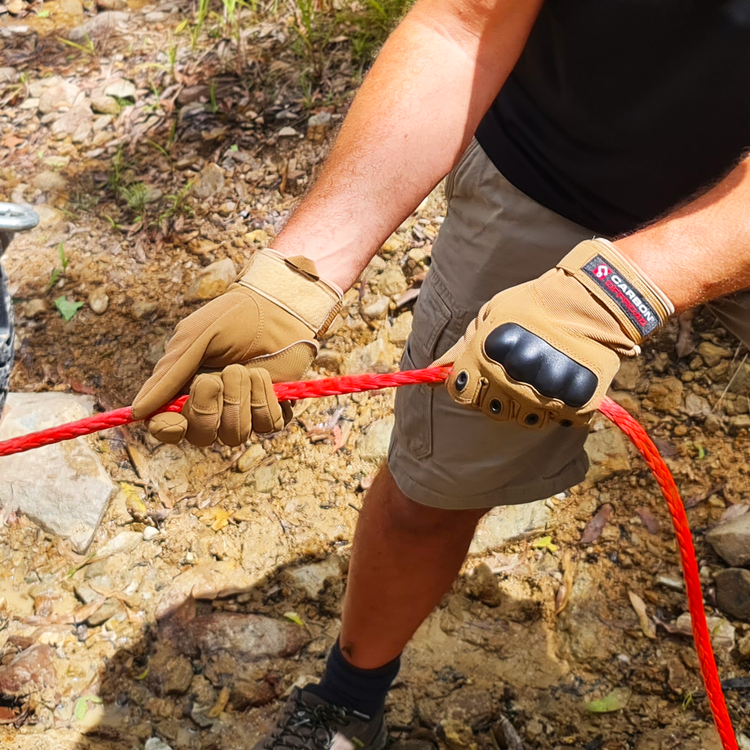 Carbon Winches Spare Parts
If your offroading winch is experiencing issues, you do not necessarily have to get a whole new unit. At Carbon Offroad, we understand that every quality piece of equipment costs a lot. We want to help you make the most of your off-roading equipment, which is why we also offer winch parts as spare parts for the winches. 
Winches are an essential piece of equipment for off-roading enthusiasts. If your winch does not work properly at the worst possible moment or is missing some parts, you should look no further than Carbon Offroad.
Carbon Offroad provides the right gear for your off-roading adventures
Our experienced and enthusiastic staff can guide you about any problems regarding winches parts. There is no reason to splurge on a new winch when some spare parts will do good. 
At Carbon Offroad, you can benefit from our staff's extensive knowledge, experience, and know-how about all things offroading. Below is a brief glimpse of the parts you can expect from Carbon Offroad: 
Warn winch rebuild kit
Warn winch replacement parts
Winch crowns
Bases
Main spindles
Feeder arms
Gears
Service kits
Waterproof 500 amp battery isolator switch 
4500 lb replacement gear box
Winch hammerlock pin and retainer kit
24-volt control box complete with wireless controller
Wireless kit having remote control (with 24 V and 12V)
control box of 12-volt (V2 having wireless controller)
12V 24V motor terminal silicone seal replacement bush
Isolator switch replacement spare key 
When it comes to vehicles and off-roading, breakage and wearing out is a part of life. Corrosion, breakage, deformation, and excessive clearance can adversely affect the performance of your off-roading winches. You need to take action quickly or face winch failure at the most inopportune moment. 
Why go with Carbon Offroad? 
With Carbon Offroad, you are in familiar territory. We are just as enthusiastic about off-roading as our customers and concerned about their safety as well. This is why we have all kinds of winch parts as well as 4wd spare parts. 
All you have to do is give us some description of the winch that needs parts or send in an image. Our well-stocked inventory has the parts you need for now and the future. 
You can also contact us for any questions, inquiries about purchases, or complaints. We look forward to connecting with you!